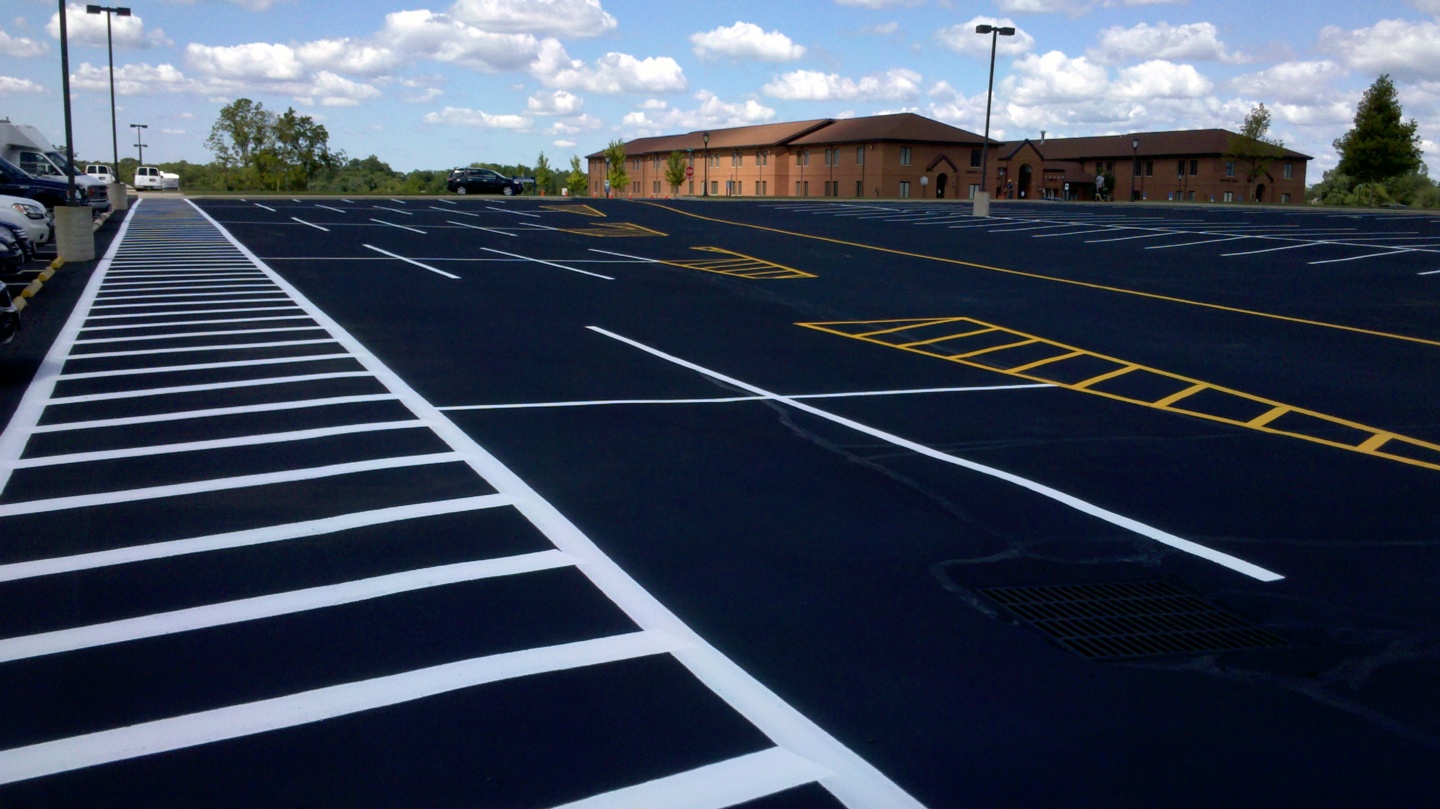 Asphalt maintenance, seal coating, and striping are essential services for preserving and enhancing the appearance and longevity of your asphalt surfaces. These services offer numerous benefits, including:
Protection: Seal coating acts as a barrier, protecting your asphalt from the damaging effects of water, sun, and chemical exposure. This can help extend the life of your asphalt and prevent costly repairs down the line.

Improved Aesthetics: Seal coating also adds a fresh, smooth, and even appearance to your asphalt surfaces, making them look new and well-maintained. Striping and markings are also important for safety, making it easy for drivers and pedestrians to navigate your property.

Increased Safety: Regular striping and markings help ensure that drivers and pedestrians can easily identify and follow the appropriate paths, reducing the risk of accidents.

Cost Savings: Regular maintenance and timely repairs can save you money in the long run by preventing small problems from becoming bigger and more expensive to fix.

Increased Property Value: A well-maintained and attractive property can increase its value, making it a more appealing and profitable investment.
In conclusion, investing in regular asphalt maintenance, seal coating, and striping services is a wise decision that can provide numerous benefits and help ensure the long-term success of your property.
Call today and ask for Meghan at extension 104. We will schedule a free onsite evaluation of your property to see what you need.