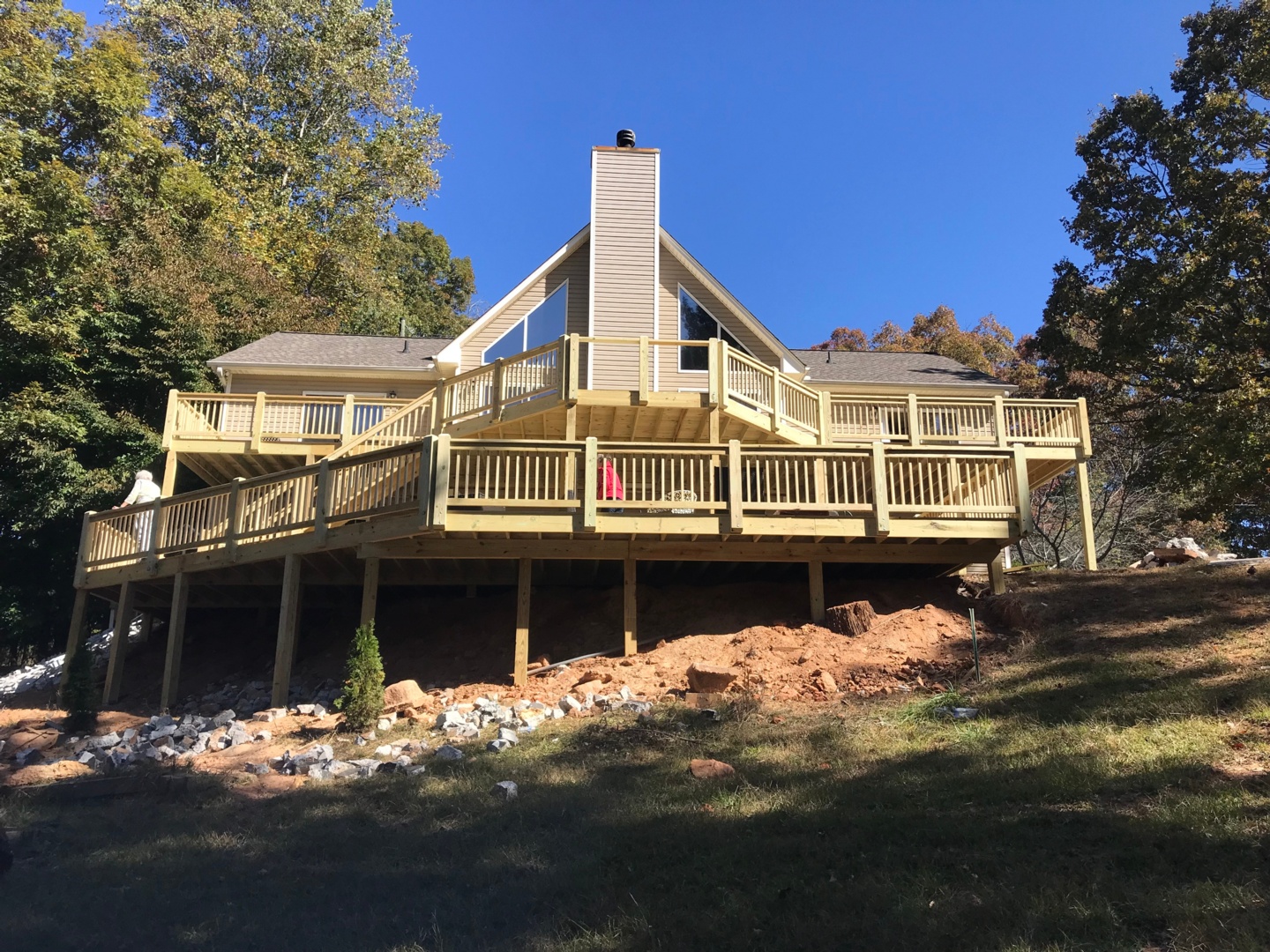 Are you tired of dealing with multiple deck replacements and constant maintenance? Look no further! Our company specializes in large scale deck and pavilion construction. We can provide you with a beautiful and sturdy new deck that will be the centerpiece of your outdoor living space.
Our team of experts will work with you every step of the way to design and build a deck that fits your specific needs and preferences. We use only the highest quality materials and advanced construction techniques to ensure your deck will last for years to come. Plus, with a single new deck, you can say goodbye to the hassle of multiple deck replacements.
In addition to a deck, we also offer custom pavilion construction to provide you with a beautiful and functional outdoor living space. Our pavilions can be used for outdoor dining, entertaining, or simply relaxing in the shade.
Don't settle for a subpar deck and pavilion. Contact us today to schedule a consultation and learn more about how we can transform your outdoor living space.